Dane techniczne
Mleko gotowane na parze chleb
1. Ściślejsza identyfikowalność
2. Bez farszu
3. Miąższ: mąka pszenna, woda, mleko w proszku, drożdże.
Wysokiej jakości orientalny chleb parowy, doświadczyć naszych miękkich, odżywczych i ...
przepyszne, naturalne orientalne bułeczki, doskonałe uzupełnienie każdego posiłku.
Mleko gotowane na parze chleb
Opis produktu:
| | |
| --- | --- |
| Product name | Milk steamed bread |
| Product NO | NCN001-1 |
| Product type | Quick frozen cooked food |
| Product stuffing | Without stuffing |
| Product specification | 20g/piece |
| Product packing | 1500g/bag*4bags/carton or as your requirement |
| List of ingredients | wheat flour, water, milk powder, yeast |
| Raw material | Wheat flour is selected the quality wheat in north China plain. |
| Storage and transport | Under -18 centigrade |
Metoda jadalna:
Steam: Nie trzeba rozmrażać, rozpakowywać , wkładać to w parowniku. Zjedzony po parze
7-9 minut po zagotowaniu wody.
Mikrofale: nie trzeba rozmrażać, rozpakowywać , włożyć do mikrofalówki
pojemnik na parze, wtrącić trochę gorącej wody, zjedzonej po 2-3 minutach
średnie ciepło.
Smażone: Nie ma potrzeby rozmrażania. Opróżnij, ułóż je ostrożnie kiedy ciepło oleju,
smażyć aż do złota.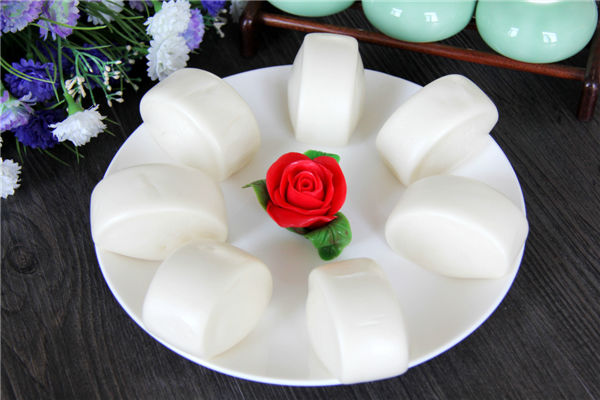 Eksportujemy głównie do Stanów Zjednoczonych, Rosji, Europy, Japonii i Korei itp.
Jeśli interesujesz się tradycyjnym chińskim i naszym produktem, PLS skontaktuje się z nami, Twoja uwaga na naszą firmę i komentarz będą bardzo cenne.
Kategorie o produkcie : Kluski na parze